Welcome to Foot fetish toy website, we are reliable silicone foot sellers! We do both wholesale and retail business, all at amazingly affordable prices. Here, foot-fetish-toys.com find your dream realistic sexy feet, fetish toy foot, girl's feet model, lady's leg and footjob toy, realistic silicone feet!! The ultimate resource for high end Silicone human body technology. The foot fetish toys can be used as footwear showing model too.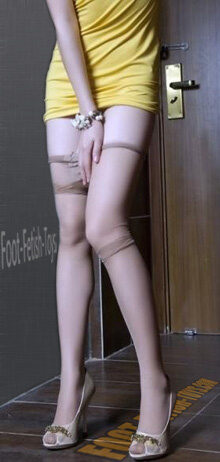 We are a professional silicone feet and legs dolls supplies wholesaler, where you can get100% the same Silicone model, girl's feet, women's legs, hands, boy's feet model etc. Further more, we accept personalized customized orders, we can make the most realistic foot every details skin textures all the same with human body.


Foot fetish toy
Life size, clone realistic foot, every detail the same as real feet. Our silica gel models mainly focus on girl foot model and boy foot model. In addition, We sell hand and leg models, and whole body model, we accept custom-made models.
We have over 40 nice feet girls and boys models to mold from.


Realistic silicone footjob toy
The beautiful feet are very charming and they are not easy to find, even you meet a pair of sexy feet, you can do nothing with it except pay your apple eyes on them. but the girl moves on, never stop for you. This is very regrettable for a foot fetish man.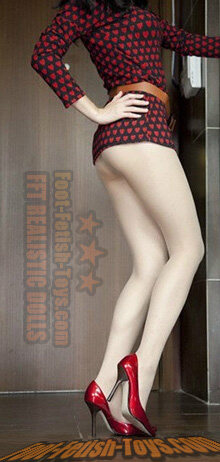 The realistic
foot sex toys
are detailed copied from real women's feet, get closer, you can see the skin-textures, soles prints, even the toes nails prints.Now you can get the most realistic female feet and legs for footjob,please trust our foot sex toys products bring you the same feeling with real feet and legs. see the pictures carefully , the pink color and toes-prints, and The soles of the feet... every detail are the same with real feet. They are soft, just the same with real skin when you touch it.
A pair of lady feet will gradually aging, only the silica gel model lasts long... you know it. A silicone foot sex toy for foot worship.

The super realistic silicone feet means much to a foot fetish/worship attitude guy, we never stop improving the silicone foot models making technology, and we are always looking for special perfect feet, so, if you have any ideas, do please contact us, we will work hard for you, for this lovely foot fetish group and for myself, as I am one of you.