Order Tracking


Each order is provided with a unique tracking number which lets you monitor the way of you parcel. This tracking is available online by EMS/DHL and your local post. All necessary links you can find in an email confirmation of sending off.

Please check your tracking number in 24 hours after we send your packages. go to these delivery companies websites, such as:

EMS
DHL
FEDEX
TNT

How to track my package?

after we send your order, we send you a tracking number.

SF-EXPRESS shipping example: check it here: http://www.sf-express.com/us/en/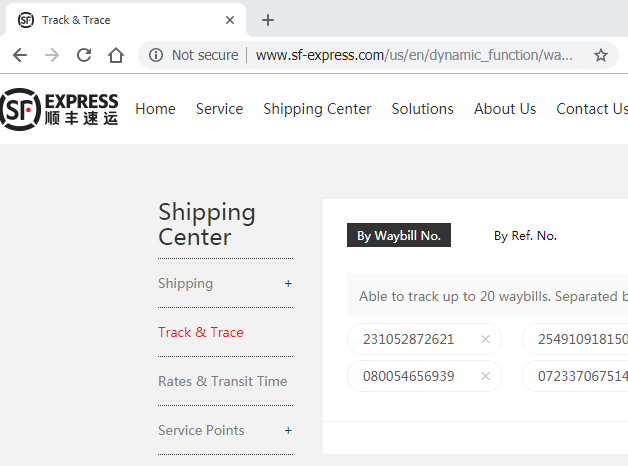 DHL shipping example: check it here: http://www.dhl.com/en.html